Join Our Team
Advanced Cooling Technologies (ACT) offers an array of exciting career opportunities. Join our team to pioneer innovative heat transfer technologies that shape the future of electronics, aerospace, medical, military capabilities and renewable energy. With a commitment to innovation, ACT provides a dynamic environment where your expertise can flourish, driving technological advancement and global impact.
Questions about ACT's Corporate Culture?
Why ACT?
It's exciting to be a part of a company that is developing some of the world's most advanced thermal solutions! Advanced Cooling Technologies employees have worked tirelessly to deliver outstanding solutions and services to our customers, worldwide. Our teams are comprised of forward-thinking individuals with a passion for innovation and the drive to make advancements in the thermal management technology industry. You can find behind the scenes photos and videos on our LinkedIn page.
We like to have fun! There is always something to be part of or participate in at ACT. We have several employee-run committees hosting events on and off-site such as Wellness, CSR and Events. We meet quarterly as a company with options to meet in person or virtually and enjoy lunch together.
Did you know ACT was nominated as a Best Place to Work in Pennsylvania?! Read the full press release here.
Work-Life Balance
At ACT we understand the time challenges that face today's families. We strive to provide benefits and programs that create a good work/life balance for our employees. Our flex-time scheduling program is designed to help employees fulfill the dual responsibilities associated with work, family, and personal pursuits. ACT also offers a robust paid-time-off plan to allow our employees plenty of time for rest, recreation, and re-charging!
Benefits
Our benefits are top-notch! We offer several health insurance plans so that you can find the plan that suits your needs best. We offer optional dental and vision plans, paid company life and disability coverage, Pet insurance and a 401k with a great company match.
Diversity
Our team is made up of members from all over the globe. To build a diverse workforce, ACT encourages applications from individuals with disabilities, minorities, veterans, and women. ACT is an AA/EEO/ADA employer committed to diversity, and applicants for all positions are encouraged to self-identify their gender and race/ethnicity for purposes of Affirmative Action only.
Overview of the application process
When you submit your resume to ACT, our team goes into action! We review all incoming resumes and respond quickly to qualified applicants. We believe that the relationship with our employees begins with that initial contact, so we are committed to keeping you informed during every step of the hiring process.
Core Values
At ACT, our culture and business model revolves around three core values:
Innovation – we celebrate new ideas and enjoy blazing new trails
Teamwork – we collaborate and support each other while partnering with customers
Customer Care – we strive to create positive, worry-free experiences for our customers
Do you want your work to have a major impact on cutting-edge technologies? Do you enjoy working for a company that puts innovations into action? Are you all about having fun while working hard? Are you looking for a company where you're empowered and inspired? Where you are working as a part of a talented, motivated and successful team?
If so, we want to hear from you!
ACT is looking for team members who are passionate about delivering quality thermal solutions to some of the biggest names out there. Named one of Pennsylvania's best places to work 3 times, ACT is proud of the dynamic work environment that we provide to our team members. We have locations in Lancaster and York Pennsylvania.
HUMAN RESOURCES AT ACT
Meet Barbara! Barbara Rockwell holds a PHR certification in Human Resources. She received her bachelor's degree from Clarion University of Pennsylvania and has over 10 years of HR experience. Barbara loves reading, camping, and listening to heavy metal. She would love to talk to you about a career with ACT! For general employment questions, internship inquiries, or to check the status of an application please email Barbara.
Barbara.Rockwell@1-act.com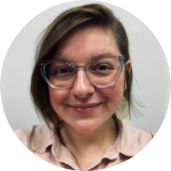 Meet Lindsey! Through education and on-the-job experience, Lindsey has gained valuable experience in human resources as well as interpersonal, communication, problem-solving, and leadership skills. Lindsey enjoys spending time with her friends and family, as well as creating stained glass panels, gardening, reading, music, and traveling. She would love to talk to you about a career with ACT! For general employment questions, internship inquiries, or to check the status of an application please email Lindsey.
lindsey.thompson@1-act.com