PAYLOAD LEVEL COOLING-SpaceVPX
Embedded computing systems are leveraged across many mission-critical platforms, but few with more challenging requirements than space vehicles. The power requirements for on-board processing, optoelectronics and other high heat flux components are very similar to terrestrial embedded computing applications; however, the space environment adds temperature extremes and other operational conditions that make the thermal design a major factor in system architecture.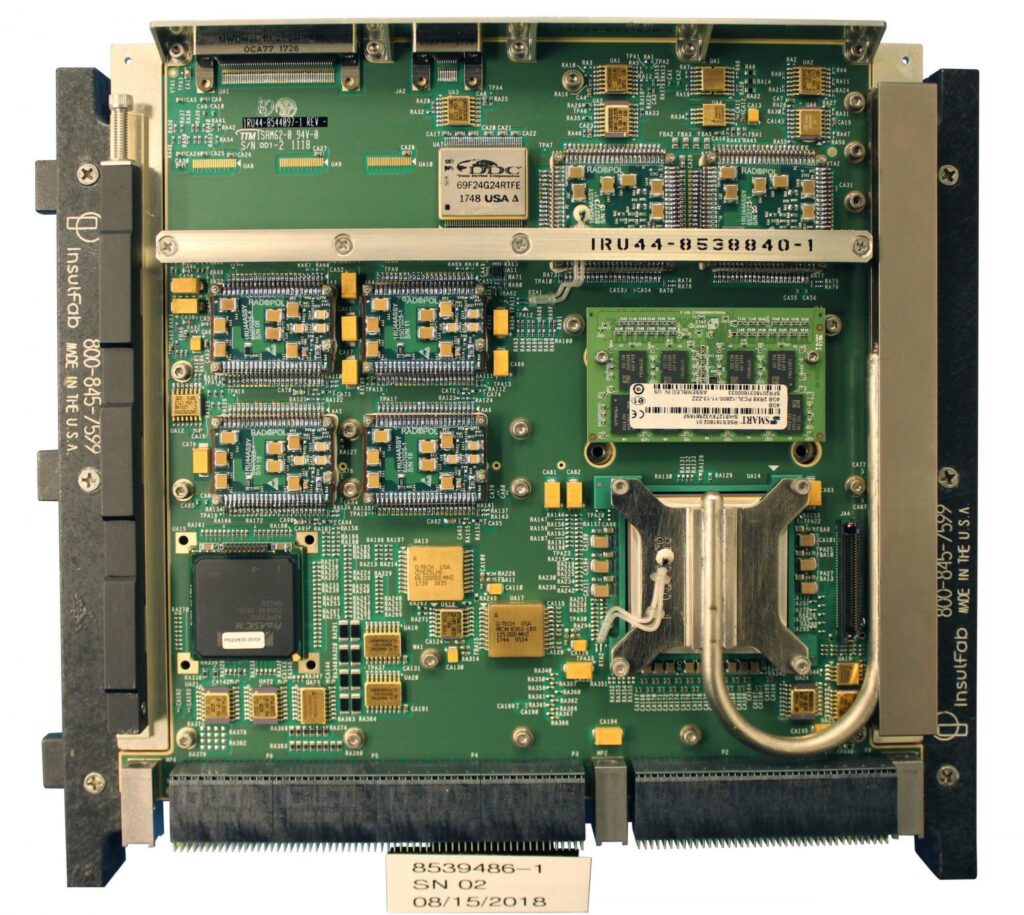 Photo courtesy of BAE systems, showing ACT SCWHP embedded in a SpaceVPX Reconfigurable Computing Module (RCM)
When operating in the vacuum of space, heat must be transferred long distances to adequate radiator surface area. The conduction paths from component to card edge and from chassis to the radiator are often limited by the thermal conductivity of the base metal. Due to the high heat flux of the electronics and conduction being the primary bottleneck, copper-water heat pipes are an ideal solution- the challenge is making them so they can survive the mission! Through years of development, ACT has qualified and flown SCWHPs that feature more robust manufacturing techniques to survive the severities of space. An example of a 4U Space VPX board having three (3) SCWHPs transferring heat from components to the card edge is shown below.
ICE-Lok®
The patented Isothermal Card Edge ICE-Lok® is designed to enhance thermal performance for conduction-cooled embedded computing systems. Compared to conventional wedgelocks, the ICE-Lok® creates additional heat transfer paths from card to chassis, thereby reducing the thermal resistance.
The ICE-Lok® thermally enhanced Wedge lock, can be seamlessly integrated into standard VITA systems, enabling a longer lifetime and higher reliability for your critical components without costly board or chassis redesign.